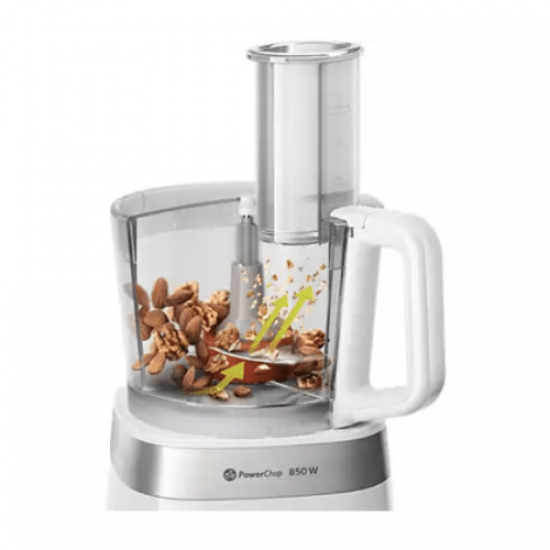 Philips Compact Food Processor HR753001
Stock:

In Stock

Model:

HR7530/01

SKU:

2217

UPC:

2217

MPN:

HR7530/01

Philips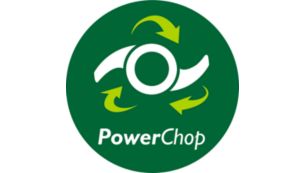 PowerChop technology for optimal shredding performance
PowerChop technology is a combination of blade shape, cutting angle and inner container that enables optimal performance when chopping soft and hard food. It's also perfect for making purees and mixing cake batter!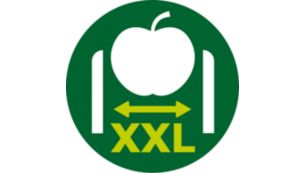 Fast preparation with a large filling opening for minimal pre-cut
Fast preparation with a large filling opening for minimal pre-cut.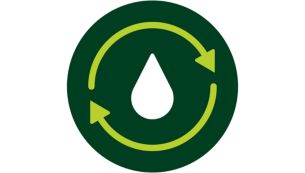 Quick and easy assembly of the parts
Quick and easy assembly of the parts.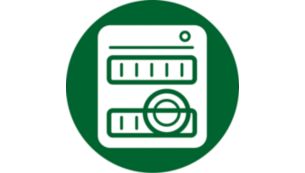 All accessories are dishwasher safe
All accessories can be easily cleaned in the upper basket of the dishwasher.
Resistant and transparent container for frequent use
A robust 1.5-liter container has a maximum capacity of 1 liter for up to 5 smoothie portions in one go.
Powerful 850 W motor for effortless processing
Our powerful motor can process a wide variety of ingredients, from bread dough to hard vegetables, coffee beans, cheese or chocolate. It also cuts and shreds very easily.
All-in-one: kneading, whisking, chopping, cutting, grinding and juicing
With more than 31 functions, there are no limits when it comes to preparation: meals, bread, sauces, ground coffee beans, juices and more. Use the high-quality, multifunctional accessories to chop, puree and chop ingredients with the S-blade, or cut and chop the ingredients with the 2-in-1 disc. What do you feel like doing today?
Color-coded speed and accessory instructions for easy assembly
To always get perfect results, all you have to do is match the accessory color to the same speed color. Speed ​​level 1 is suitable for whipping cream and eggs as well as for preparing pastries and bread doughs. Speed ​​level 2 is ideal for chopping onions, minced meat, preparing smoothies and more.
Smaller footprint and bowl for storing all accessories
The Viva food processor is extremely compact and saves space in the kitchen, but it has all the important kitchen utensils that you can easily stow in the storage box.
Double-sided 2-in-1 stainless steel discs: chop and cut
Thanks to the ergonomic, double-sided disc, it is easy to cut with one side and shred with the other!
Prepare up to 5 servings at the same time in the bowl with a capacity of 1.5 l
With the generous 2.1 l bowl (1.5 l max. Capacity) you can prepare up to 5 servings of cold soup at once.