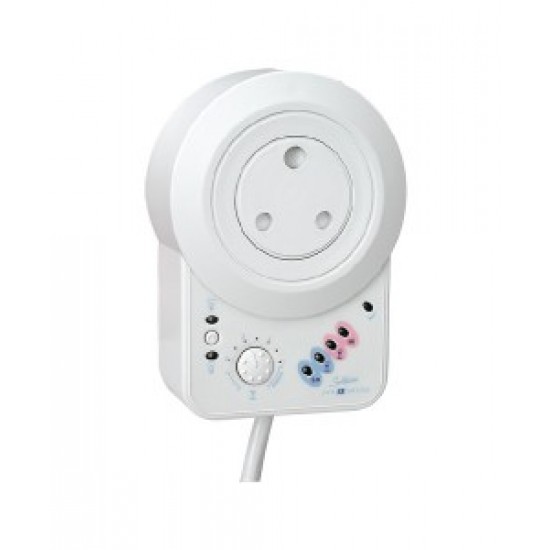 Sollatek: AVS 15
Stock:

In Stock

Model:

AVS 15

SKU:

280

UPC:

280

MPN:

AVS 15

Location:

Mombasa

Sollatek
Sollatek: AVS 15
Low power (under-voltage) will damage any refrigeration appliance's compressor and High Power (Over voltage) will damage any electrical or electronic equipment. The AVS15 is the most complete power protection device combining over-voltage, under-voltage, power-back surges and spikes/surge protection. Additionally, there is a delay when power returns to normal. This will ensure that the appliance is not switched on-off repeatedly during fluctuations nor it is subjected to a massive surge normally experienced when power returns after power cuts.
Furthermore, the New Sollatek AVS15 Micro version has enhanced features allowing the user to set the delay time and monitoring the state of the voltage.
The new models of the AVS15 also have a frequency detection feature. If the mains frequency strays outside an acceptable range (and thus could be damaging to your equipment) the AVS will disconnect the power and the two Red LEDs (low & high voltage) will start flashing. Once the frequency returns to normal, the AVS will reconnect automatically after the pre-set delay.
This Frequency detection feature is present in AVS15 with serial numbers equal or great than 425940000.
PROVIDES PROTECTION AGAINST:
Over-voltage
Under-voltage
Spikes and Surges
Power-Back Surges