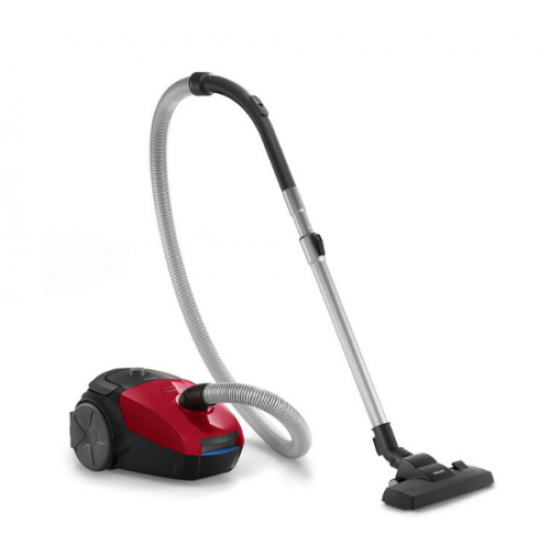 PowerGo Vacuum cleaner with bag FC829361
Stock:

In Stock

Model:

FC8293/61

Philips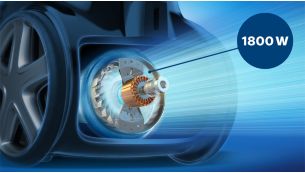 1800 W durable motor for high suction power
Durable 1800 W generates strong suction power for great cleaning results.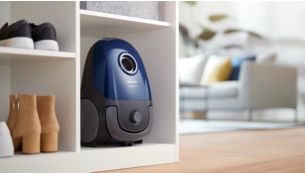 PowerGo Vacuum cleaner with bag FC8393/01 Is Compact and lightweight for easy carrying
Compact and lightweight design ensure both storing and carrying the vacuum is easy.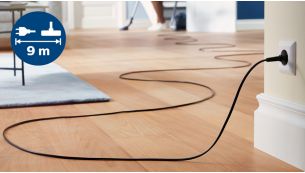 Long 9-metre reach goes further without unplugging
With a reach of 9 metres from plug to nozzle, it keeps you cleaning longer without unplugging.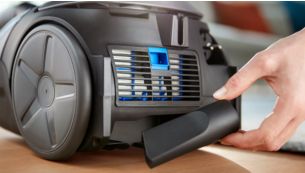 Onboard accessories are always at hand
Accessories, like a handy crevice tool, are integrated onto the vacuum so they're always at hand while you clean.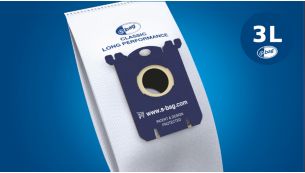 Easy long-lasting bags fit into large 3 litre dust chamber
The large-capacity dust chamber can easily fit a full three litres before the bag needs changing. S-bags last up to 50% longer and maintain the full suction power of your vacuum cleaner right up to the moment it's full. One bag fits all models, with a sealing mechanism for tidy disposal.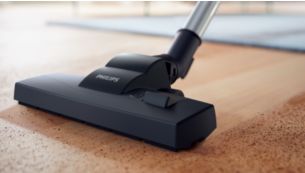 Multi-purpose nozzle for thorough cleaning
You can easily adjust the nozzle with the foot pedal, using the protective brushes on your hard floor and the smooth soleplate for cleaning your carpet.
Super Clean Air filter captures 99%+ of particles
The Super Clean Air filter captures 99%+ of harmful particles—like pollen, dust mites or pet hair—so you can enjoy clean healthy air in your home.