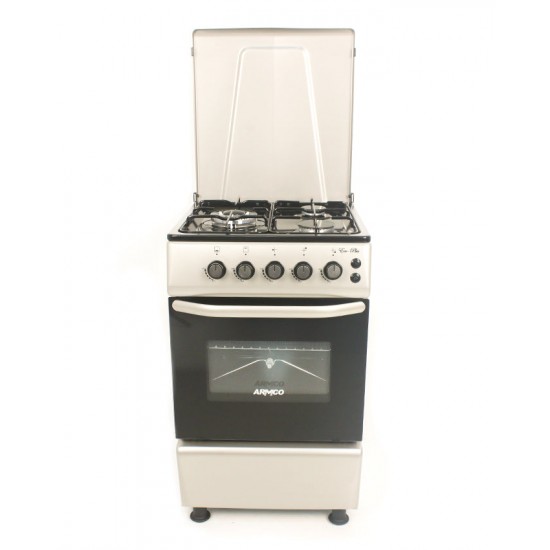 ARMCO GC-F5630PX(SL) - 3Gas (1 Large WOK), 50X50 Gas Cooker.
Stock:

In Stock

Model:

GC-F5630PX(SL)

SKU:

2303

UPC:

2303

MPN:

GC-F5630PX(SL)

Armco
Convenient and reliable, the Armco gas cooker with oven+grill unit is a trustworthy choice for almost any kitchen or outdoor setting.
Quality Performance
The Armco 3 Gas Burner cooker combines the versatility and cook quality of a patio grill with portability of a traditional camp stove. This cooker is equipped with 3 gas burners, with independently adjustable flame levels. The 5630PX series features 1 BIG WOK BURNER that affords you adequate flame reach to use bigger cooking pots and pans.
Rotisserie
You can easily cook even large chunk of meat with rotisserie. Equipped with a rotisserie, the 5630 series will ensure your meat is evenly cooked with its gas oven and grill.
Product Dimensions
W:D:H: 515x610x883mm